What is your sporting strategy?
This is probably the time when most athletes (recreational or semi-pro) take the time off season to rest and recover; and you probably didn't know- to plan for next year's events and chart out their training program w/ or w/o their coach.
There are many factors to an athlete's sound training program and these include: training for their own specific sport, cross training for that particular sport, nutrition, psychology, and recovery strategy. That being said, if you take on a multi-sport event, you are even more heavily burdened to take care of your own physical and mental well-being.
This year I took a break from long distance (solely) running events and finally set my foot on doing (short) multi-sport events, putting myself in the shoes of several of my clients. It wasn't easy.
On top of juggling a job that can extend from 7 in the morning to 10 at night, it wasn't easy to fit regular consistent training blocks for THREE different sports! It is huge discipline to set your alarm at 4-am and head out for a ride before the traffic starts to get busy. It doesn't help to feel more tired in the day when your work involves interacting with people and planning programs. It is a whole strategy having to plan training sessions that would fit your schedule and allows you to manage yourself mentally and physically.
"To achieve great things, two things are needed: a plan and not quite enough time." - Leonard Bernstein
I agree that "to achieve great things, two things are needed: a plan and not quite enough time." Having a plan offers a timeline and a goal to keep to at each training cycle. It is a plus working together with a coach and if you check out online, there are many platforms that offer coaching advice.
Otherwise, be well-informed of the various "game-changers" that would make your journey successful- a nutritionist (would be very helpful to look at what you are lacking in your daily food intake), a psychologist (I ascertain you this is the hardest role to motivate you, to get you out of an injury phase, and to psyche you for events), and certainly a strength training/Pilates/yoga coach who can tailor cross training programs to complement your sport (who actually does the sport(s) that you do and understand exactly the demands of your activities). Because everyone has a different physical structure and postural habits, because every sport calls for different movement patterns and requires a specific technique and every different event has various demands on different individuals that would lead to different responses.
I wouldn't train my figure skater the same way as a distance runner; or my triathlete the same way as a weightlifter.
I am very specific with what I am training for, and who I employ to partner on my own sporting journey- that would include a massage therapist who does some form of sport (and use a variety of techniques that I know works well in my own body), a nutritionist who educates the use of real food and sound supplementation to nourish the body, and for myself, I would get a fellow colleague (Pilates instructor) who is also a regular sports person to work with me.
I am ready to rock n' roll, are you? :p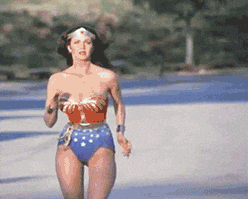 The next year will be pretty exciting as I revisit duo-sport events (Aquathlon), endurance running events and back to mountain trail running:
Metasprint Aquathlon (Sprint category)
Garang Warrior (12-hour mix road/trail)
Lavaredo Ultra Trail (Cortina Skyrace)
113 Aquathlon (TBC)